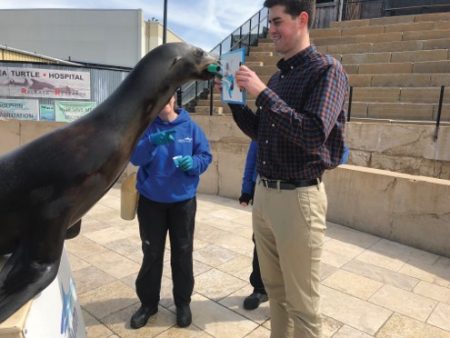 Painting with Pinnipeds
Create a Masterpiece!
Create a Custom Canvas with our Sea Lions with Painting with Pinnipeds!
Learn all about the stars of our Sea Lion presentations and participate in a show!
Learn about these playful animals, why they are so important to us and learn about enrichment activities.
Find out why and how the sea lions paint, about the materials used, select your paint colors and get a briefing on the experience.
At the end of the session, you'll have a one-of-a-kind painting completed by a California Sea Lion!
When working with animals, they call the shots. Each encounter is unique and may contain different elements.
Price: $50.00 (Aquarium Members: $45.00)*
*Must be 10 years or older and reserved 24 hours in advanced.