The Giving Tree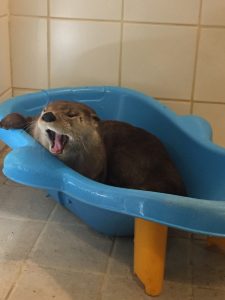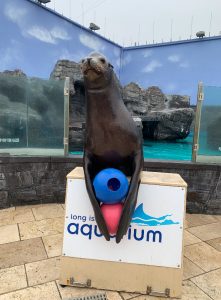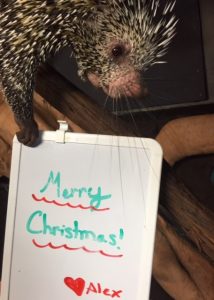 Welcome to the Long Island Aquarium Giving Tree! Our animal care department provides top notch animal welfare for all of its animal ambassadors and enrichment is a crucial part of their care. Enrichment gives our animals physical and mental stimulation and allows them to engage with different objects in their environment. Enrichment can be in the form of toys, sounds, edible treats, scents, or different textures for the animals to touch. Please help our animal care team provide our animal ambassadors with new and exciting enrichment this holiday season!
How it works:
On the tree, located at next to the ticketing desk, there are paper ornaments containing different enrichment devices that we would like to provide for our animal ambassadors.
Each color indicates the cost of the item inside:
Light Blue: Under $5
Pink: $5-$15
Green: $16-$25
Dark Blue: $26-$35
Yellow: $36-$45
Red: $46-$50
On the front of the ornament is a picture of the animal that will be receiving the enrichment device. If the ornament only has a picture of the aquariums logo then that device will be enjoyed by all the animals under our care.
Pick an Ornament and return your gift to our front ticketing desk before January 2nd with the ornament attached to the gift. No wrapping paper needed!
Provide us with your name and email on the back of the ornament to receive a personalized thank you card from our animal ambassadors!
From our family to yours, we wish you a very happy holiday season and New Year. Thank you for your generosity and support!
Giving Tree Wish List
Coati
Christian 
Monkeys
72 Pack of Multi-Color Ping Pong Balls
Little Tikes Blue Rocking Horse
Otters
Kong Wobbler Treat Dispensing Toy
Reusable Plastic Water Bottle 2 Gallon
Reusable Plastic Water Bottle 3 Gallon Jug Container
Plastic Utility Tub with Rope Handles
Porcupines
Owls
Seals and Sea Lions