Winter Funcation • February School Break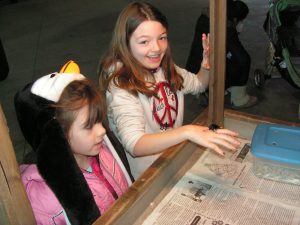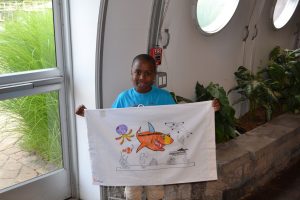 February 20 – 24 @ 9am-5pm
Working during school break? Drop your kids off for some Winter Break Fun at the Long Island Aquarium.  Kids 5-11 will tour the Aquarium, including the Butterflies, Bugs & Bees habitat, feed the sting rays, check out the Sea Lion Show, visit the Arcade, watch a movie, make a craft and more!  You can send your child for the entire week, or just for a day or two.  You'll be assured that your child is having a good time in a safe, fun and educational environment.  Your kids will have a great Winter Break!
$200 per week or $50 per day. If you are booking the full week, you must call to get the discounted price.
Advanced reservations required. Please call 631.208.9200, ext. 426.

New Lunch Option:
$10 per day – Choice of hot dog, pizza or chicken fingers, plus French fries or apple slices, choose a water, juice or milk and get a cookie.
Before placing your order, please inform your server if a person in your party has a food allergy.
You must submit your child's immunization records and birth certificate to participate in Funcation. Please scan and click HERE to email these forms to us or fax them to 631.208.0466 to the attention of the  Reservations Department. If you have any questions please call 631.208.9200, ext. 426.