Job Opportunities
There's no doubt about it: Long Island Aquarium is a unique place to work. Here is a list of current job opportunities:
Job Description
Position Title: Server
Responsible for sales, servicing the guest, guest relations, and sanitation functions related to the serving of food and beverages.
Responsibilities:
Has complete knowledge of the menu, including the price of each item, preparation time, portion size, plating, and garnishment procedures to ensure that food orders are properly prepared when served.
Has complete knowledge of the beverage menu, including price of each time, preparation time, ingredients, and garnishment procedures to ensure that beverage orders are properly prepared when served.
Uses suggestive selling techniques when serving each customer.
Responds to guest complaints in a friendly, courteous manner and takes appropriate action to remedy guest complaints.
Attentive to the guest's needs, such as ready to order, refills, or payment of check.
Assures that the dining room and service work areas are maintained in an attractive, sanitary manner by performing sidework duties, such as table setup, floor cleaning, supply stocking, equipment cleaning, dishwashing, trash removal, etc.
Maintains a well-groomed professional appearance. Recognizes and greets guests. Responds appropriately to information requests.
Provides security by reporting suspicious activities, controlling guest checks, following specified procedures for employee parking, storage of personal items, employee food purchases, and complying with other safety procedures (proper lifting, floor cleanliness, handling hot foods).
Performs any additional duties or responsibilities delegated by his/her supervisor.
 Qualifications:
Experience serving in hotel or resort, street side restaurant, hospital food and beverage operations, or banquet facility. Ability to lift 50-75 pounds.  Ability to read, write, and understand English.  Ability to work complete register transactions. Must be able to pass and maintain all Food Service related training.  Ability to stand and walk for long periods of time.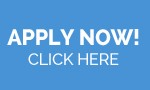 ---
Job Description
Position Title: Retail Team
Summary:
Full- and part-time positions available for retail personnel.
Responsibilities:                       
Assist guests regarding purchases;
Ensure store is clean and organized;
Stock merchandise in store;
Ability to work cash register efficiently;
Interact with children and adult guests in fun and professional manner.                            
Qualifications: 
Must be at least 14 years of age;
Able to work standing on feet for length of shift;
Skilled in basic math (for cashier position);
Desire to work in a fun, entertaining, and educational environment.
No phone calls please. Click APPLY NOW, print application and FAX it to 631.208.0466.
Long Island Aquarium is an Equal Opportunity Employer and supports a Drug Free Workplace.