LIVE from the Aquarium
Your class doesn't have to miss out on Field Trip Fun! We're bringing our education programs to your classroom! You and your class will log into a conference* with one of our educators who will run through an age-appropriate program adapted to fit your curriculum. Programs are available for children in Pre-K through 12th grade.
*Available Platforms: Zoom, Google Classroom or GoToMeetings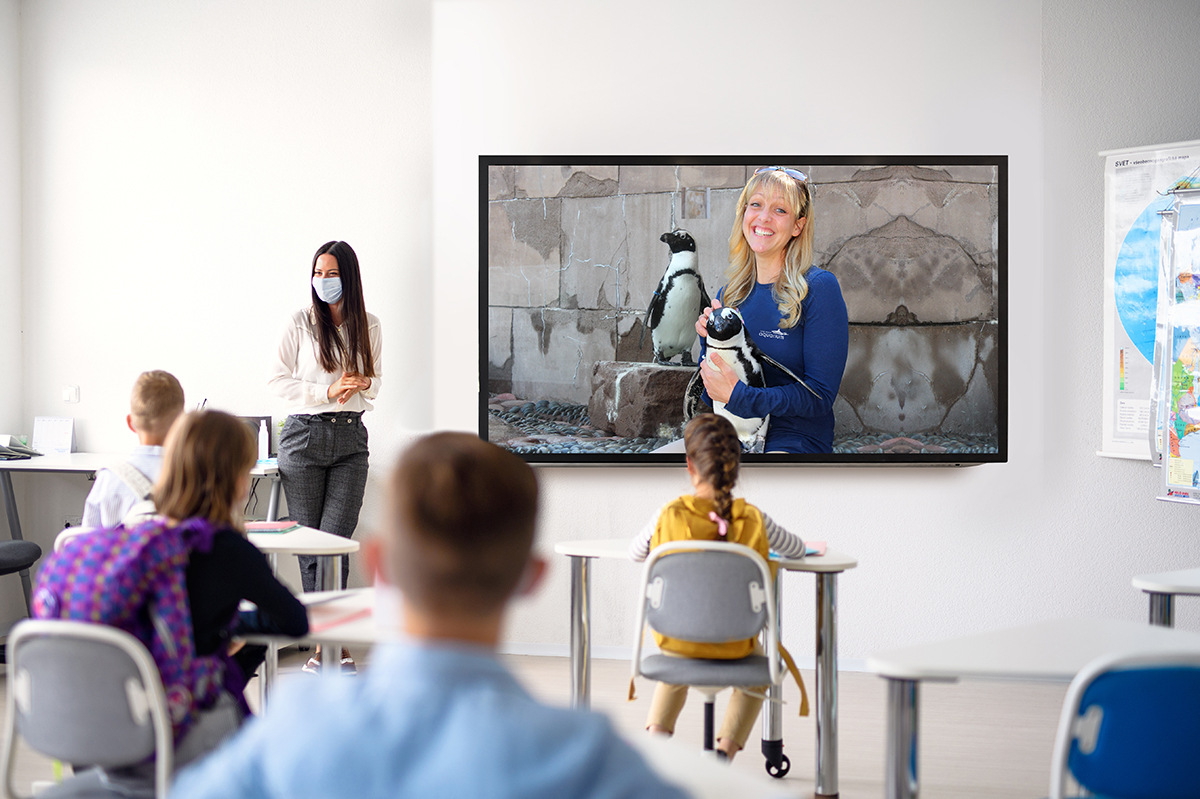 Programs Include lessons to meet your curriculum: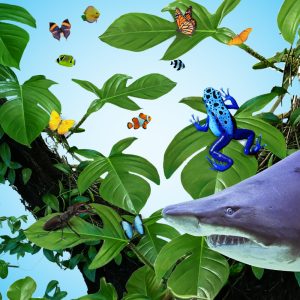 How and Why Do Animals Camouflage – See a variety of animals that could include reptiles, fish, sharks, penguins, bugs (K)
Frog & toads – See frogs and toads (Grades 1-3)
Amazon Biodiversity – See fish, rays and turtles (Grades 3-5)
Butterflies – See butterflies, moths and chrysalis (Grades 3-5)
Environmental Factors – See fish, anemones, turtles and stingrays (Grades 6-8)
Sharks – See sharks and stingrays (All grades)
Spiders & Deadly Bugs – See spiders, assassin bugs and scorpions (Grades 6-12)
Insects – See ants, butterflies, stick bugs and beetles (All grades)
Coral Reef – See coral, anemones and fish (Grades 6-12)
Adaptations – See a variety of animals that could include sharks, reptiles, penguins, stingrays, owls (Grades 8-12)
Reptiles – See turtles, lizards and snakes (All grades)
Horseshoe Crabs (All grades)
What makes a good Pet – See a variety of animals that could include chinchilla, hedgehog, reptiles, bugs and fish (All grades)
Any Grade:
Reptiles • Lovable Limulus • Butterflies • Bugs
or
Take your class on a Fun virtual tour!
Enjoy a visit to up to three different habitats and spend time with a caregiver for a Q&A session. Animals will be determined that day based on availability and time of program.
Price:
$125 for 40-minute class with 30 participants (All prices plus tax)
Please note: Because of animal feeding and training sessions, programs must start promptly at your booked time. If there is any delay beyond 15 minutes, we must reschedule.
Call 631.208.9200, ext. 426 to reserve! Email: info@amwny.com with any questions.
Sponsor a program for a deserving class! You pick the class or we can suggest one for you. Call 631.208.9200, ext. 127 to find out how!