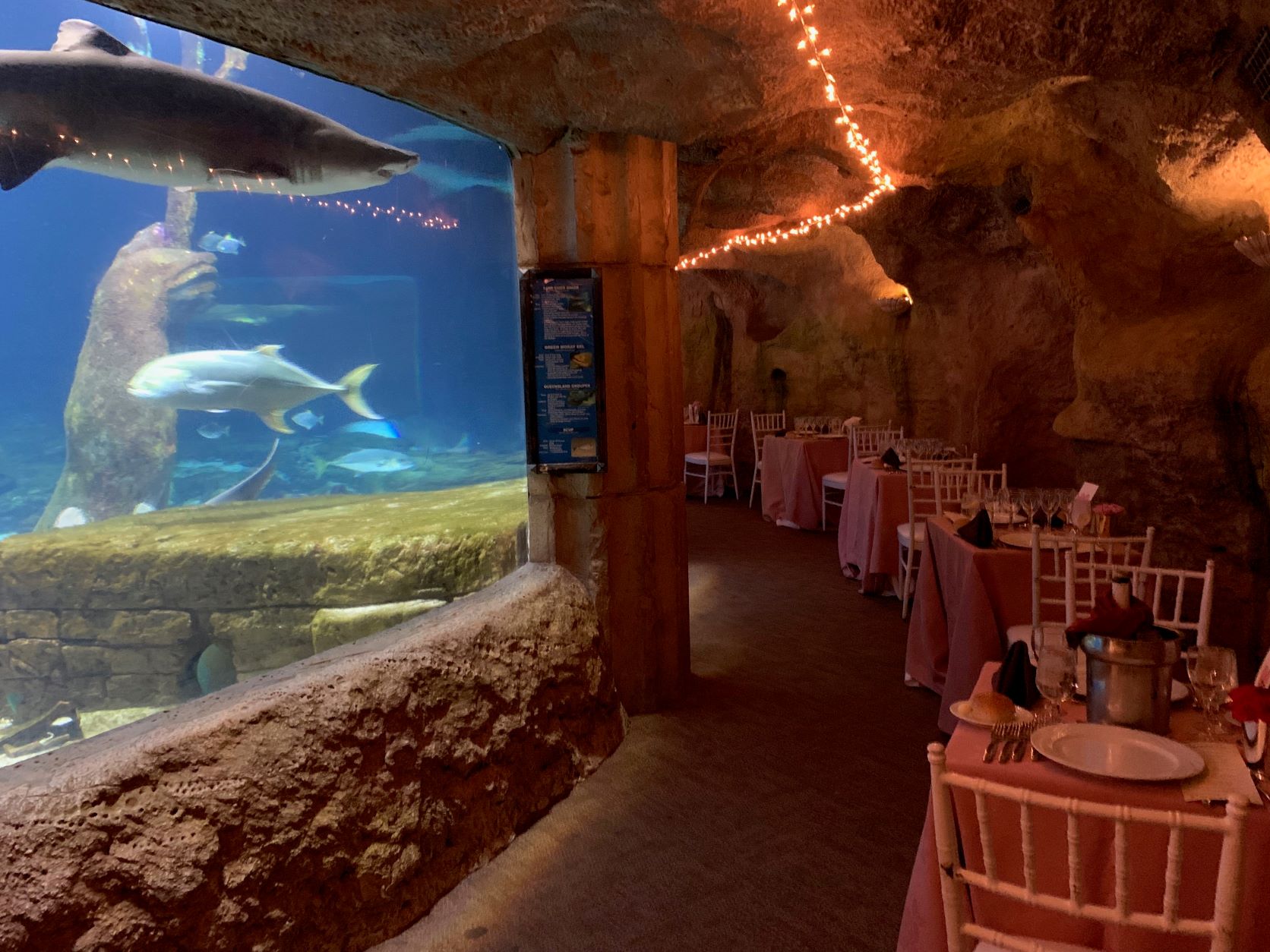 ChocoVino
Chocolate + Wine = One Sensational Tasting Experience! Enjoy our five- course, chef-inspired gourmet dinner alongside our beautiful aquatic displays. Each course incorporates a taste of chocolate and is paired with a specific Raphael Vineyards vintage, carefully selected to enhance each dish.
Have a Sweetheart Sleepover and spend the night at the Hyatt Place hotel, just next door.
$175* per person (+tax)
Hotel package: $509* (+tax) – includes 2 tickets to event and the overnight stay.
Saturday, February 10, 2024 from 7pm-10pm.
Reservations are required. Call 631.208.9200, ext. 426 or purchase online with the links below.
Spend the Night! Click Buy Now button below, enter the date (February 10, 2024) and click "check availability" that will lead you into the "Wedding page" with room types and contracted group rates for the ChocoVino event. Click on the room type and continue making the reservation.
Spend the night!  Click the Buy Now button below to book your ChocoVino overnight Hyatt stay.
Please note: You must reserve your hotel stay and ChocoVino tickets separately.