Places to Stay
451 East Main Street
Riverhead, NY 11901
631.208.0002
Visit Website
The waterfront Hyatt Place Long Island/East End has 100 state-of-the-art suites that offer water views, a 24-hour fitness center, indoor and outdoor swimming pools, a new seasonal poolside bar & grill, and more, including complimentary Wi-Fi access, a coffee and wine bar serving Starbucks® specialty coffees and premium wine, beer, and spirits, along with freshly made sandwiches and salads around the clock, in addition to the complimentary breakfast served daily.
Located adjacent to Long Island Aquarium and Atlantis Banquets & Events; home of the new Sea Star Ballroom, the property offers eleven meeting spaces, with more than 17,000 square feet of indoor and outdoor meeting, conference, banquet, and event spaces.
---
428 East Main Street
Riverhead, NY 11901
631.775.1550
Visit Website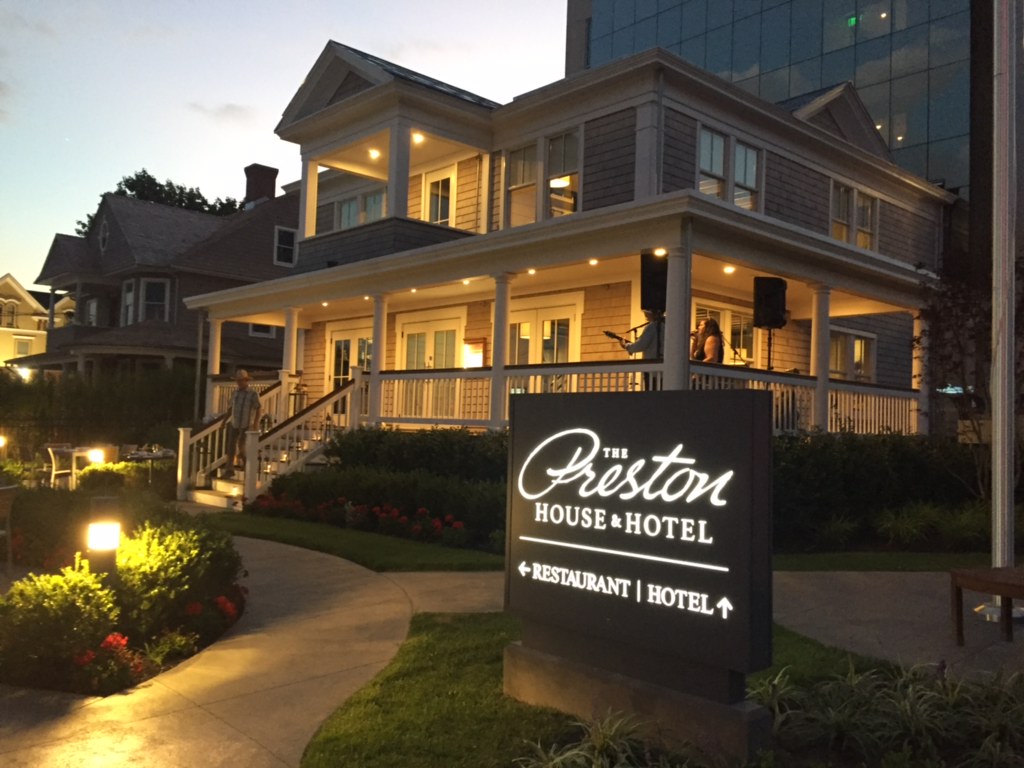 The Preston House and Hotel is a turn of the century 1905 historical home which has been restored and transformed into an 88 seat New American restaurant and 20 room boutique hotel. Located in downtown Riverhead on Long Island, the house was once owned by Henry H. Preston, the first salaried sheriff of Suffolk County. At The Preston House and Hotel, we focus on sustainability and eco-friendly details in all of our products.
The Preston House restaurant features a fine dining, yet approachable menu while sitting amongst cutting edge and historical décor and ambiance. We are farm seasonal, ingredient-driven, and our kitchen sources flavor, balance, and history. Innovative cocktails and an adventurous wine list complete our tasty options.
---
theWATERFRONT suite
469 East Main Street
Riverhead, NY 11901
631.574.8102
Visit Website
One spectacular suite by the water's edge, specially designed to bring the natural beauty of the Peconic River into a room full of comfort and leisure. Featuring coastal designed furnishings, indulgent fabrics, and timeless colors, this second-floor suite overlooking the water has a relaxing living room, kitchen, dining area, along with a king bedroom, modern bathroom with shower, and an intimate wraparound veranda with cozy outdoor chairs to sit and enjoy the astounding panoramic views.
Amenities
Balcony, River View, Kitchenette with Separate Dining Area, CAC, Ceiling Fan, Phones, Wireless Internet, 42" Flat-Panel Satellite Television, Sofa Sleeper, AM/FM Alarm Clock Radio with MP3 Connection
As a guest, your stay with us includes daily breakfast, maid service, access to 24-hour fitness center, WiFi, gated private parking adjacent to suite, and beautiful indoor and outdoor pools.