428 East Main Street
Riverhead, NY 11901
631.775.1550
Visit Website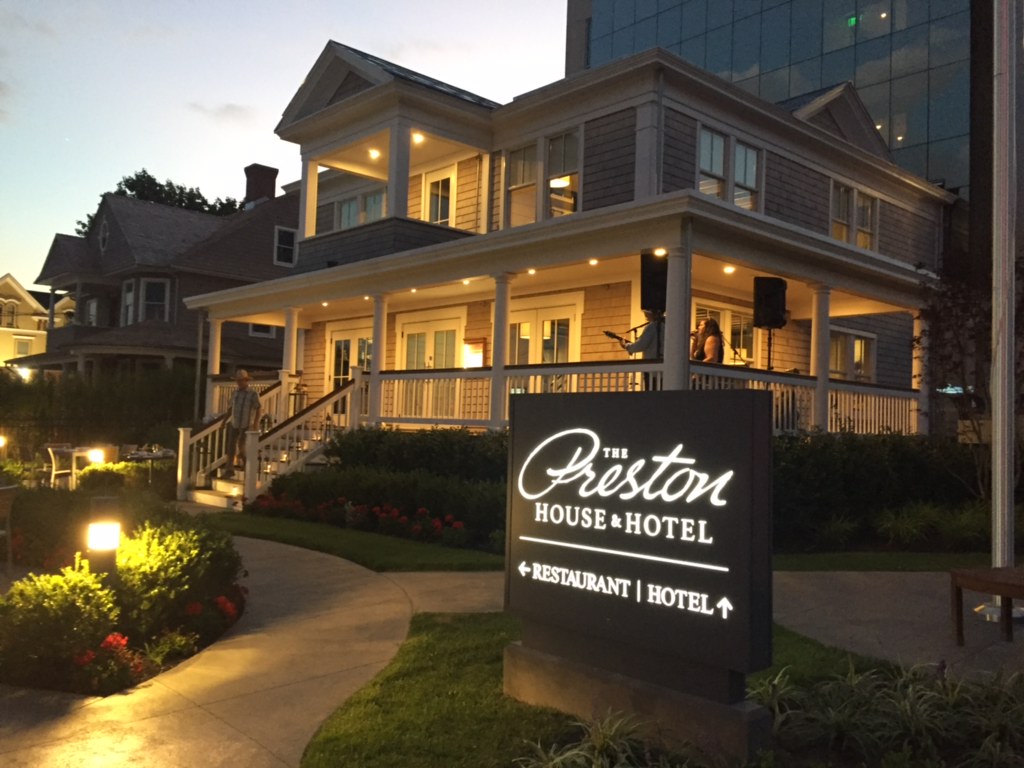 The Preston House and Hotel is a turn of the century 1905 historical home which has been restored and transformed into an 88 seat New American restaurant and 20 room boutique hotel. Located in downtown Riverhead on Long Island, the house was once owned by Henry H. Preston, the first salaried sheriff of Suffolk County. At The Preston House and Hotel, we focus on sustainability and eco-friendly details in all of our products.
The Preston House restaurant features a fine dining, yet approachable menu while sitting amongst cutting edge and historical décor and ambiance. We are farm seasonal, ingredient-driven, and our kitchen sources flavor, balance, and history. Innovative cocktails and an adventurous wine list complete our tasty options.