Bats, Barnacles & Broomsticks Halloween Celebration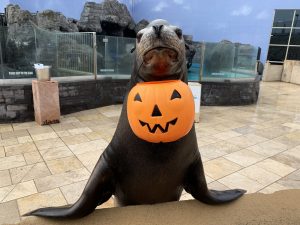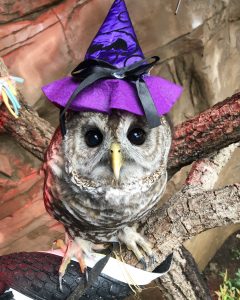 We are thrilled to host the 7th Annual Bats, Barnacles & Broomsticks Halloween celebration!
Because of these unprecedented times, we have modified this event.
All tickets MUST be reserved or purchased in advance.
To purchase Adult Tickets (for non-members), please click below:


To reserve your spot if you are an Aquarium Member (whether an adult or child – member reservation), please click below:


To reserve a Non-Member – Children's Ticket (of a child under age 12, who will be attending in a costume), please reserve the child's spot using the link below. Please note, you will need to pay for this ticket upon check in at the Aquarium.


All guests who enter the Long Island Aquarium MUST wear a face mask or face shield the entire time of their visit, both indoors and outdoors. Halloween masks do not count, you must have something covering your nose and mouth. The only time you are permitted to remove your mask is when you are seated at a table, eating. You may NOT remove your mask to eat or drink while walking around.
We expect our guests to be responsible and maintain appropriate social distancing from other guests. If one area of the aquarium looks busy, please head to another, less crowded area and circle back to the spots you missed later. The facility is large and with our reduced guest capacity, everyone should be able to enjoy all the habitats in a safe fashion.
HALLOWEEN PENGUINS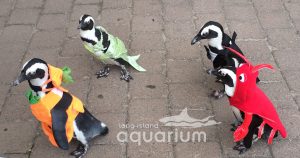 As with in previous years, our Halloween Penguins will make an appearance after the 12:30pm and 2:30pm Sea Lion Shows in the Sea Lion Coliseum. Because we have even further reduced capacity in the stadium, you MUST reserve your seat at the show and spots will be very limited.
Please click "Reserve Your Spot" below, to reserve your tickets for the Sea Lion Show. Please reserve tickets for ONE show only.