Tickets & Aquatic Adventures
NEW HOURS OF OPERATION
10AM – 4PM
Sunday through Saturday

Due to Covid 19 restrictions, we are operating at a reduced guest capacity. All guests should make a reservation prior to visiting.  Scroll down and click "Buy Now" or "Members Reserve Here" to make a reservation.

All adult guests MUST wear a mask or face shield while visiting the aquarium.  There are NO exceptions at this time. If you have a medical exemption, you must visit the aquarium at a different time. If you refuse to wear a mask, you will be refused admittance. You must wear your mask both inside the aquarium and out.  The only time you are permitted to take your mask off is when you are sitting at a table and eating.  You are not permitted to walk around the aquarium eating or drinking with your mask off, eating and drinking should take place at a table or bench.

All guests must reserve a date and time for their visit.  Members should click "Members Reserve Here" Button to reserve their date and time. To purchase admission tickets and to reserve your date and time, click "Buy Now." You do NOT have to print your voucher, just bring it up on your phone so we can scan the barcode. We suggest you take a screen capture of your bar code so there's no issue should there be an WIFI problem.

If you have pre-purchased tickets (i.e. library tickets) or you want to take advantage of the Birthday promotion, reserve your spot as a Member.  You'll just need to present the tickets or valid ID (for the birthday offer) when you arrive at the Aquarium.
Click HERE to read our Frequently Asked Questions regarding your visit.

---
Aquarium Tickets
Children (3-12) $23
Adults (13-61) $35
Seniors (62+) $26
Children 2 & Under FREE
Please note: If you want to reserve a time after 11am for that day's morning session, you will have to come down and do so in person.
Non-Members: Reserve your time and purchase tickets by clicking BUY NOW here:

Members, birthday guests, those holding tickets or those who plan to pay in person, reserve your spot by clicking "VIP RSVP" below:

---
Atlantis Explorer Tour Boat ONLY

(Tour Boat does NOT include Aquarium admission)
Enjoy safe family fun as we cruise on the Peconic River. An aquarium educator will be on board to discuss the local wildlife and the features of this idyllic Long Island estuary. Tour Boat guests can participate in this adventure without going to the Aquarium. Simply purchase tickets online and meet the boat at the dock behind the aquarium.
Meet on the dock behind the Aquarium.
Adults MUST wear a face mask (recommended)
Each boat has 50% limited capacity availability to meet CDC social distancing guidelines.
Please be sure to book your adventure at least 6 hours prior to sail time.
COVID 19 UPDATE
We have reduced capacity to ensure proper social distancing guidelines. The Tour Boat will be cleaned and sanitized after each ride. Adult guests must wear a mask.
Tour Boat Pricing:
Adults 13-61+: $35
Children 3-12: $25
Children 2 & under: $5.00

Sails daily Wednesday through Sunday
Sail Times:
12:30pm & 3:30pm
2 hour adventure

---
Animal Encounters & Selfies
Penguin Encounter
$65 (Members: $58.50)


Sea Lion Encounter
$150 (Members: $135)
Call 631.208.9200, ext. 426 to Book
Seal Encounter
$150 (Members: $135)
Call 631.208.9200, ext. 426 to Book
Porcupine Connection
$40 (Members: $36)


Coati Connection
$40 (Members: $36)


Bird Encounter
$10/pp
Daily
11:30am & 1:30pm:



3pm:


---
---
Kayak Adventure Tour
Join us for an exhilarating journey that takes you down the scenic Peconic River and gets you up close and personal with marine life that is indigenous to the Long Island landscape. Our naturalist will bring you into a quiet bird sanctuary and point out many native plants and animals along the way.  This 90 minute  guided tour is a great outdoor adventure for families and people of all ages. Experienced kayakers recommended.
Dates:    Daily
Time:     11am & 2pm
Price:     $45./person

---
STAYCATION!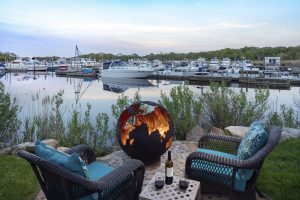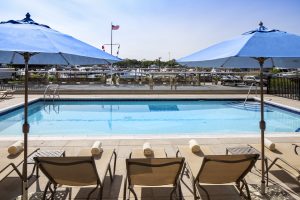 Overnight Packages are available at the Hyatt Place hotel, right next door! The waterfront Hyatt Place Long Island/East End has 100 state-of-the-art suites that offer water views, a 24-hour fitness center, indoor and outdoor swimming pools, a seasonal waterfront bar & grill, and more, including complimentary Wi-Fi access, a coffee and wine bar serving Starbucks® specialty coffees and premium wine, beer, and spirits, along with freshly made sandwiches and salads around the clock, in addition to the complimentary breakfast served daily. Make it a package and add tickets to the aquarium for two or four guests.  Call 631.208.0002, ext. 2 for details and to reserve your package.
---
Group Sales
If you're looking to plan a trip for a group of 15 or more, please call 631.208.9200, ext. 426.
Membership
Becoming a Member of Long Island Aquarium and play an active role in promoting marine education and conservation – and lets you enjoy a host of great benefits including:
Free unlimited admission – visit as often as you'd like during the year and it won't cost a penny more.
Member discounts -Members receive 10% discount at the Café and gift shops. Members also receive discounts on various programs and adventures.